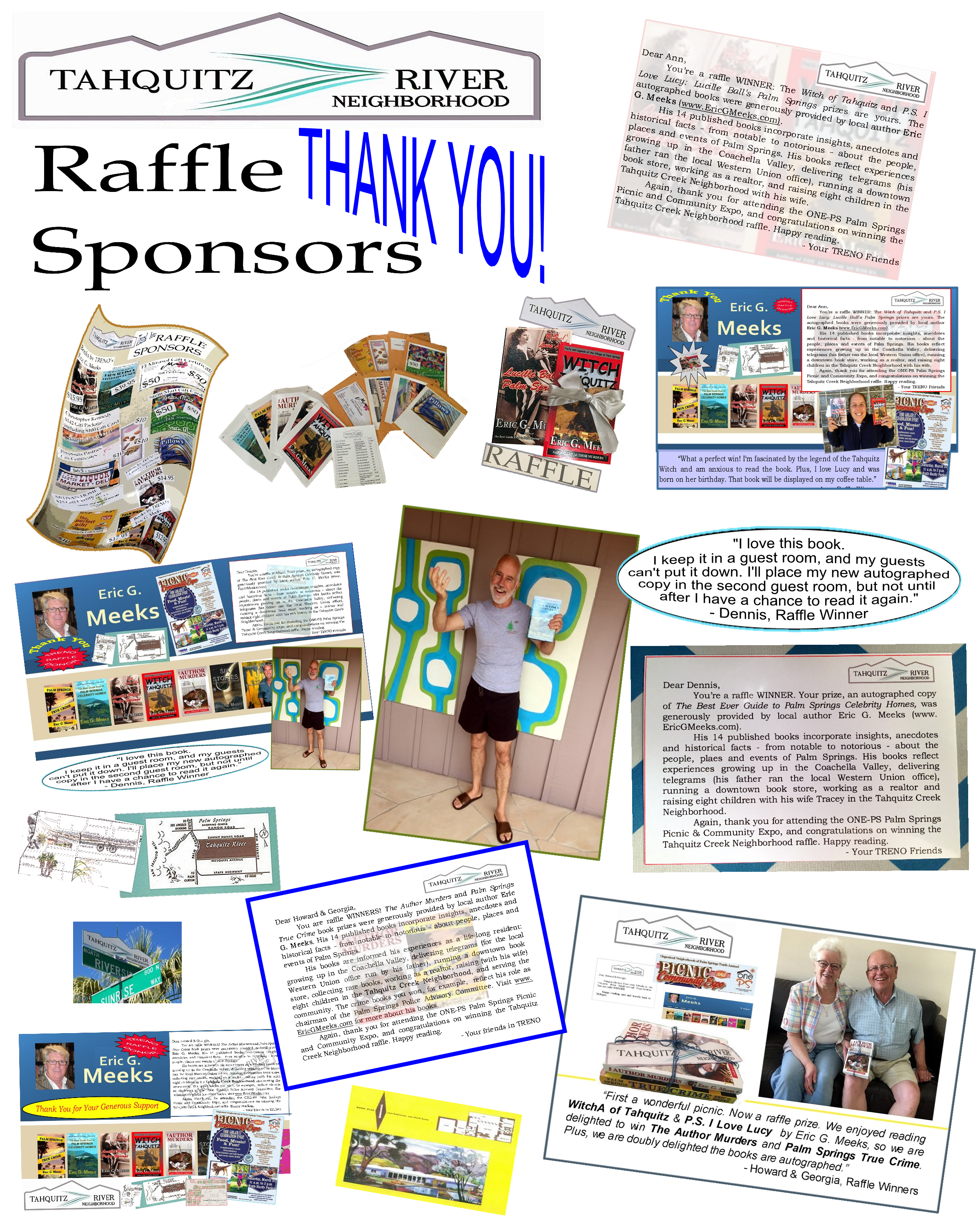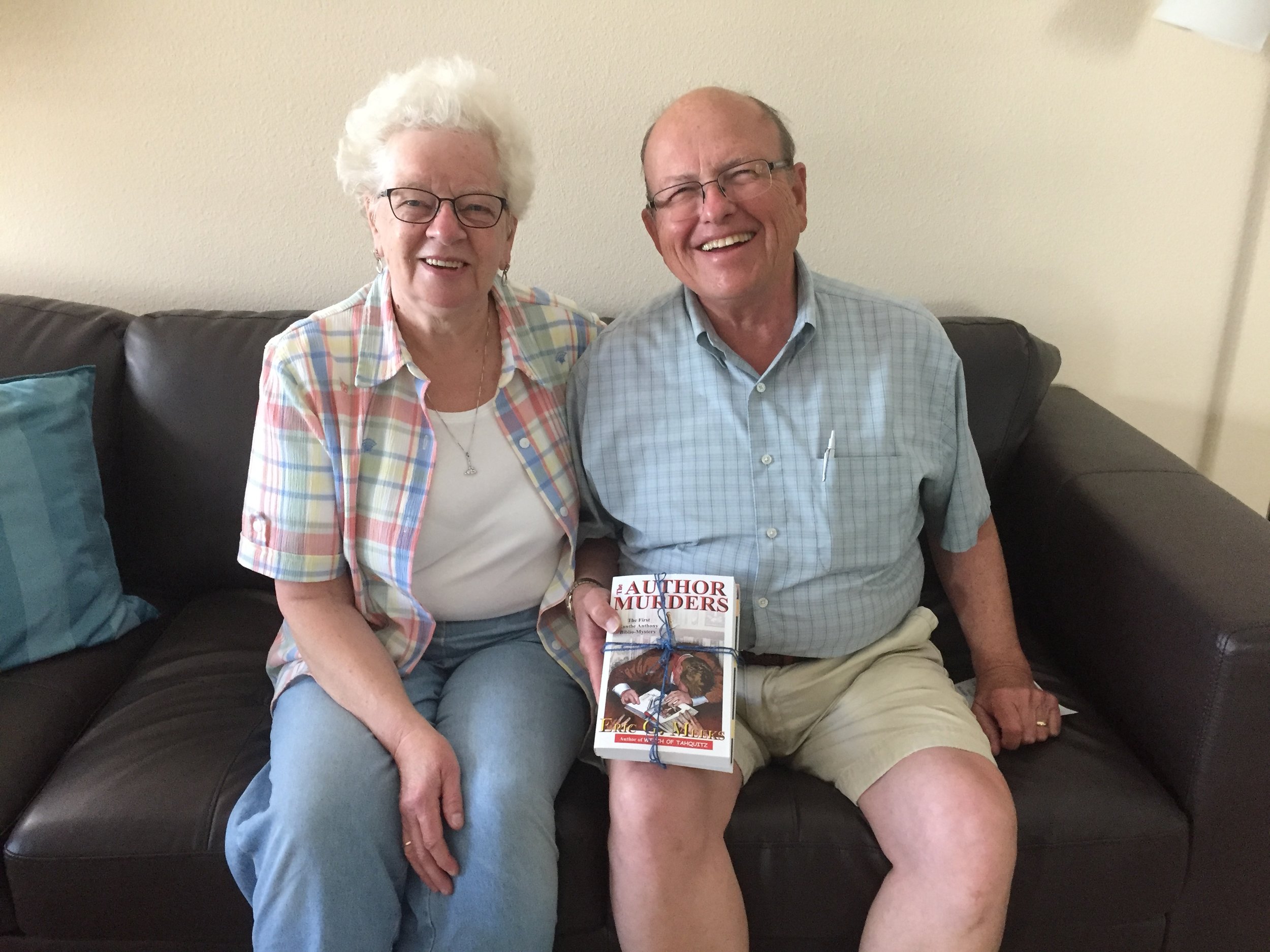 The Tahquitz River Estates Neighborhood Organization proudly participates in the Annual Palm Springs Picnic & Community Expo hosted by Organized Neighborhoods of Palm Springs (ONE-PS) each Spring at Ruth Hardy Park.
The picnic event is always a success as is the TRENO booth. Our booth is colorful and wind resilient. The picnic provides us the opportunity to connect with people from our neighborhood and throughout Palm Springs. We generally are among the most popular of neighborhood displays thanks to an impressive collection of giveaway prizes that booth visitors have a chance to take home.
We offer our deepest gratitude to the many local businesses that sponsor TRENO and provide us with products and gift certificates. These giveaway items generate a great deal of interest from picnic attendees, and the excitement of OUR WINNERS is a site to behold.
A picture is worth a thousand words, so check out these images of giveaway-related materials and the expressions of "surprise and delight" on the faces of past winners.